Mental health is serious.
Mind Blank empowers people to adopt proactive wellbeing strategies so that no one faces mental health challenges alone.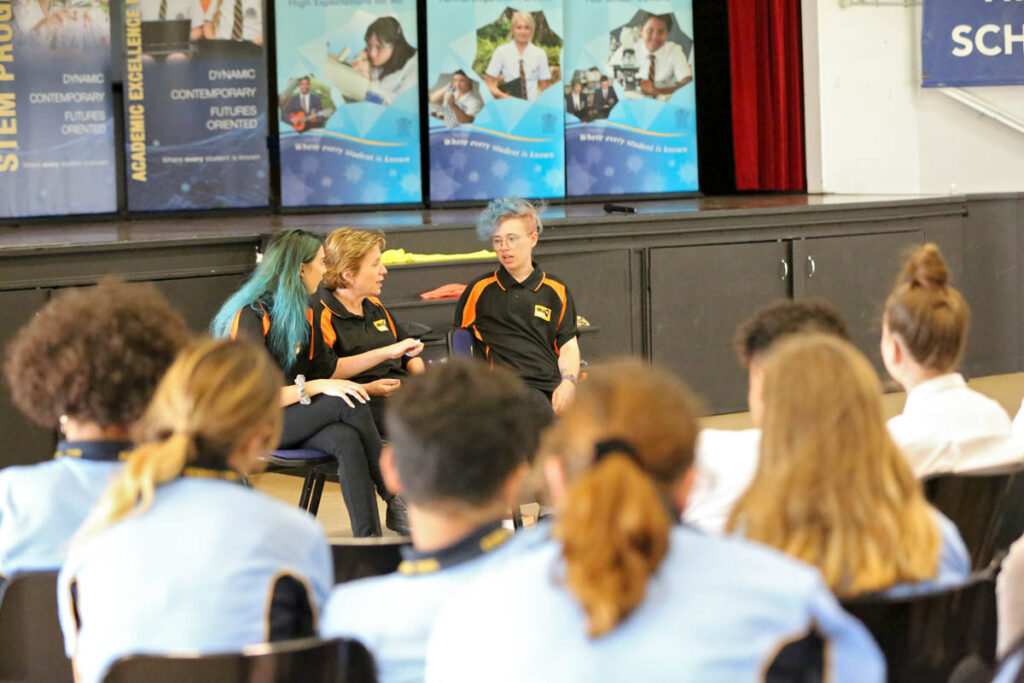 At Mind Blank, we use interactive theatre and creative arts activities to educate and build mental health skills.
Our comprehensive training programs address important topics like anxiety, depression, respectful relationships, cyberbullying, stress and much more.
Since 2011, we've won multiple awards for our work and supported the whole-of-government approach to zero suicides. And we are just getting started.
Filling in the Blanks, for a More Mindful World
Did you know only 1% of mental health funding is spent on prevention and early intervention strategies?
Mind Blank exists to fill that gap. We offer accredited programs to empower individuals to manage stress, embrace wellbeing and become resilient.
By giving people vital life skills when they are mentally healthy or at low-risk for mental health problems, they can thrive and learn how to recognise the warning signs in themselves and others.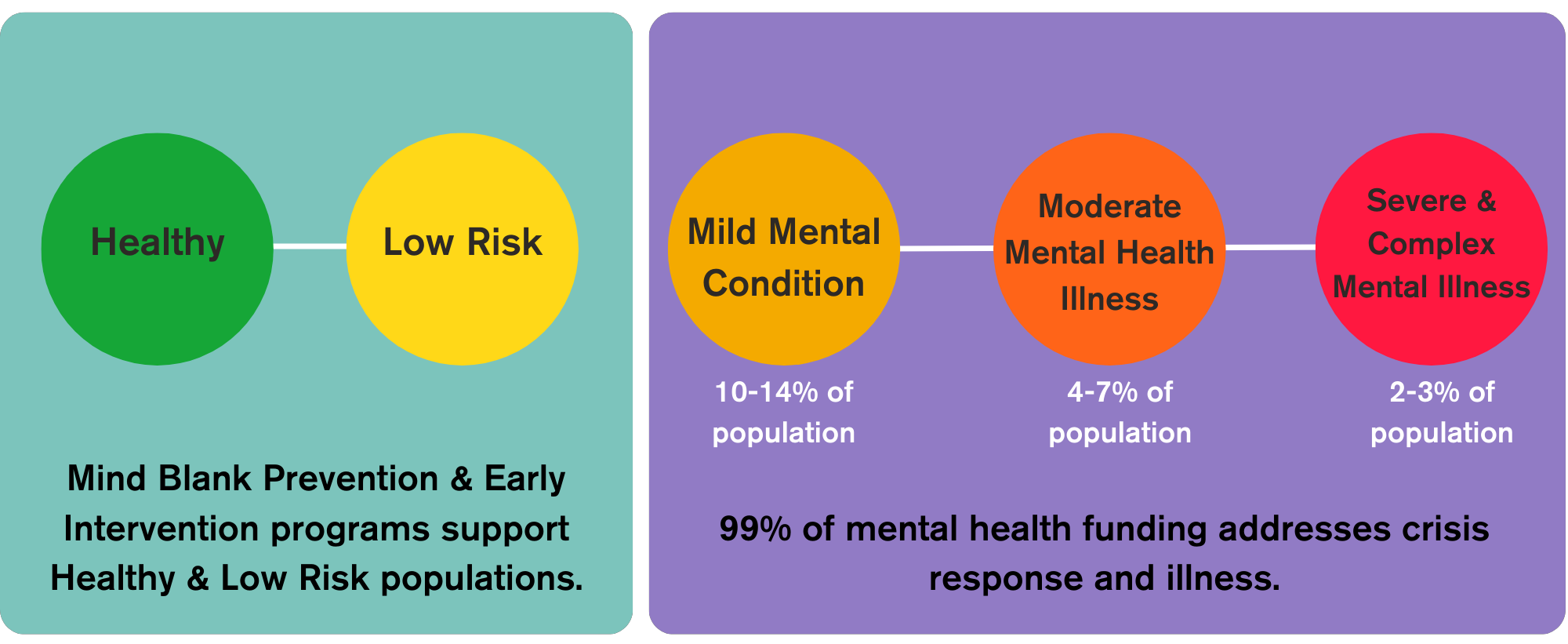 We can support you by facilitating workshops and presenting performances to meet the needs of your school, workplace, community or other group.
Click below to find out about our tailored programs.
Primary & High School
Programs
Community Codesign
Collaborations
Workplace Mental Health
Programs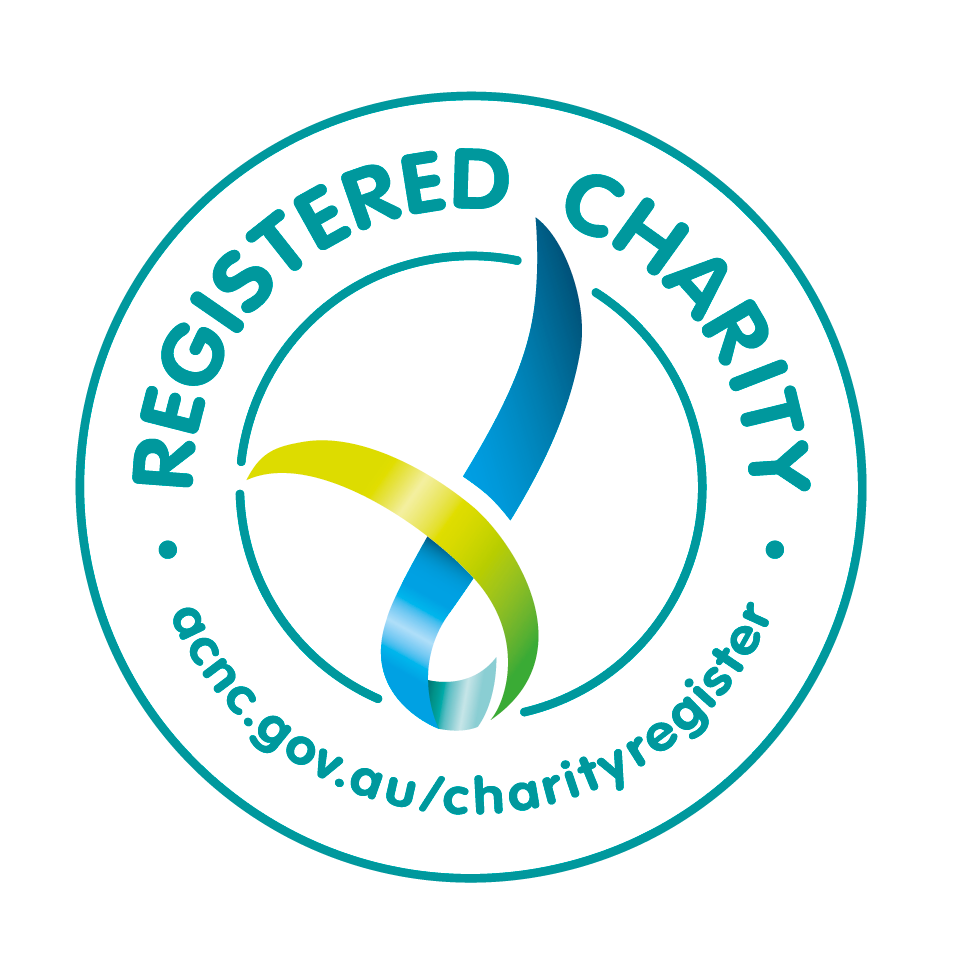 Make your Donation to Mind Blank
For enquiries or workshop booking