Mind Blank helps schools build resilient children and young people.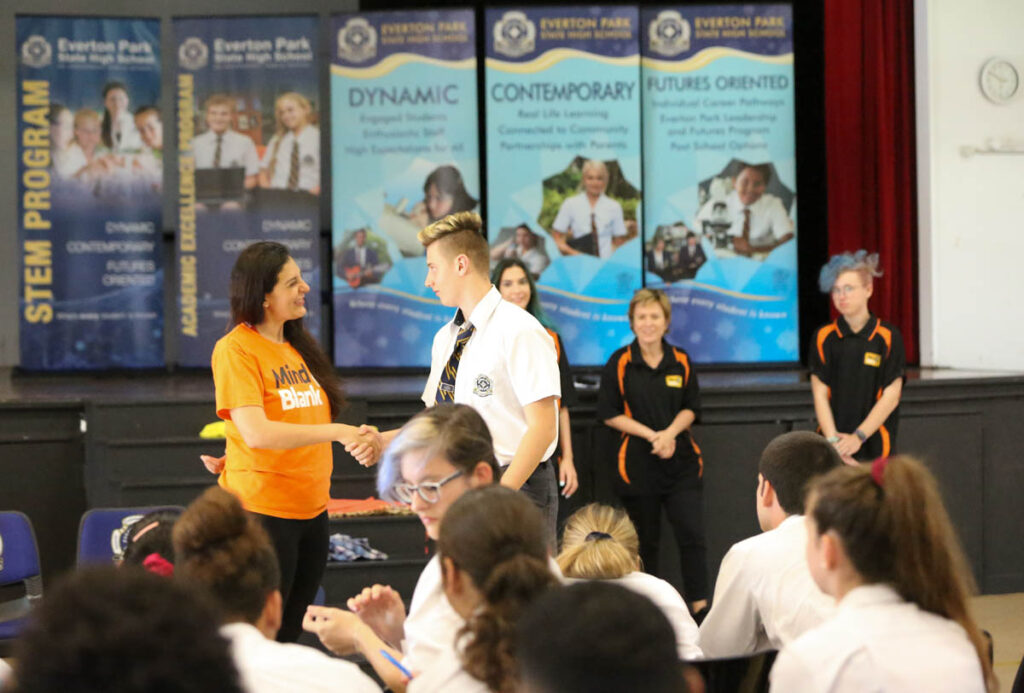 A New Approach for New Challenges
An ever-changing world, emerging technologies and challenging family dynamics are some of the issues impacting children and young people today. Many of these stressors emerge in the classroom, adding additional pressure to teachers.
Mind Blank programs support teachers and administrators to do what they do best: develop students academically and emotionally.
Rather than focussing on statistics and lecturing, Mind Blank involves students, telling them stories that resonate. The takeaways are simple, but impactful.
As one second year student said after a Mind Blank presentation on respectful relationships,
I didn't know how much gossiping hurts people. I used to share secrets and gossip. But now, I'm going to stop doing that.
Prevention and Early Intervention
Early intervention is more important than ever. The sooner we normalise talking about mental health with children and young people, the more prepared they will be for challenges later in life.
According to Kids Helpline, calls from children as young as 5-years-old spiked in recent years.
Teaching the youth population about available resources and how to ask for help is imperative, particularly since suicide is the leading cause of death among adolescent and young males.
Mind Blank's primary and high school programs are accredited by Suicide Prevention Australia and can be tailored to support specific year groups, covering different topics and developmental needs.
To learn more about Mind Blank's school programs, click here.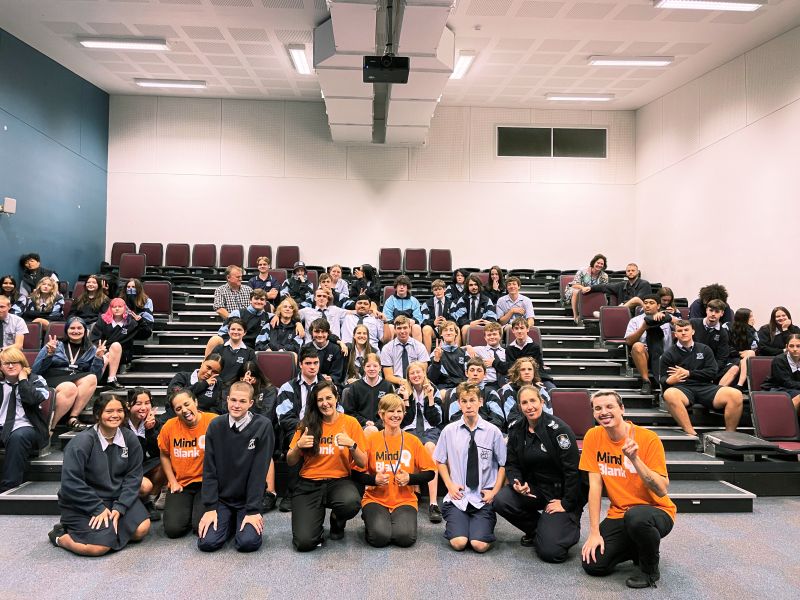 Mind Blank offers two main school programs, but regularly customises programs according to school needs.
One-off Interactive-theatre Performance
Professional actors present a series of short scenarios based on real-life mental health issues. Audience members are invited to provide input and feedback, including "directing" the actors. Scripts and topics are tailored to audience member ages and/or other demographic needs.
Workshops are presented once a week over the course of a 10-week term. Alternatively, all ten sessions can be delivered in a 2-3 day intensive format. Workshops are limited to 30 students and address topics such as self-talk, coping with stress and change, help-seeking, and resilience.
Mind Blank workshops and presentations are evidence based and underpinned by the latest pedagogical research.
Anxiety
Depression
Respectful relationships
Undiagnosed mental health issues
Depression and suicide prevention
Respectful relationships and Consent Culture
Undiagnosed mental health issues
Cyber-bullying
Peer Support
Some of the schools and universities where Mind Blank has worked:
For enquiries or workshop booking