Mind Blank supports service providers and community leaders to foster mental health awareness in diverse populations.
At Mind Blank, we believe mental health education should be accessible and relevant to everyone, regardless of background or language. 
We are committed to working collaboratively with culturally and linguistically diverse populations and partnering with community leaders and service providers to ensure mental health support is inclusive, effective and meets relevant societal needs.
Empowering Culturally and Linguistically Diverse Communities
Our mission is to bridge the gap in mental health education by tailoring our programs to the unique needs of culturally and linguistically diverse communities.
We understand cultural diversity enriches our society. And we are dedicated to providing resources and support that resonate with each community's values and beliefs.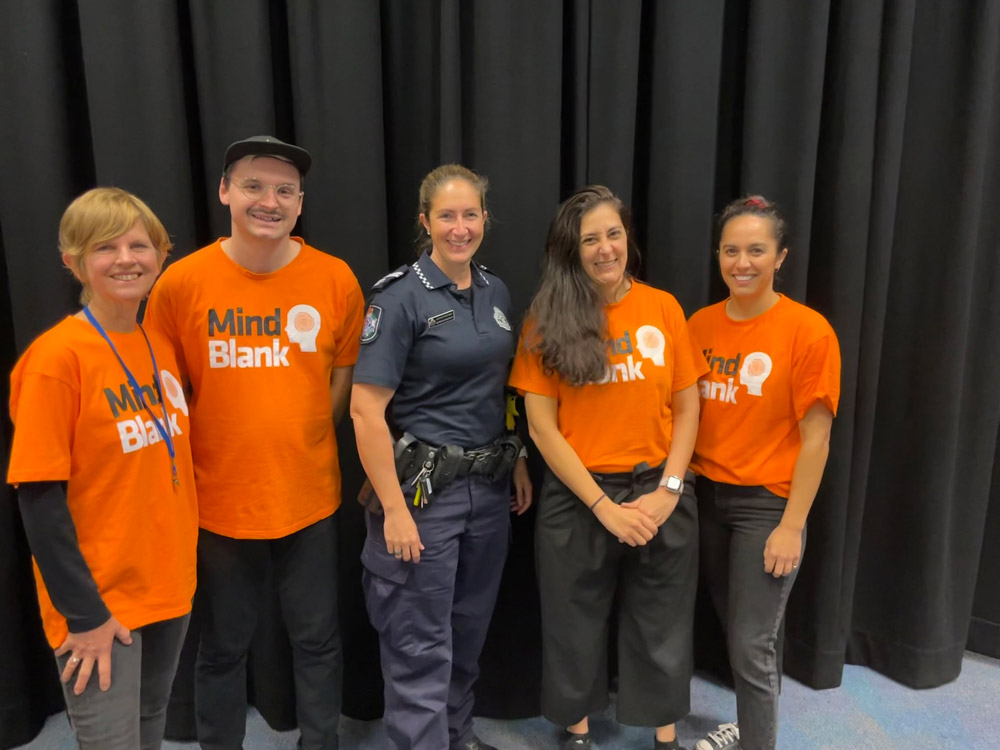 Collaboration with Community Partners and Service Providers
Mind Blank values collaboration with community partners who share our commitment to mental health.
We work closely with service providers, including law enforcement agencies such the Queensland Police, local councils, healthcare providers and others to ensure mental health concerns are addressed comprehensively.
Our programs complement existing offerings by enhancing learning opportunities for individuals facing challenges that can impact mental health, such as domestic violence, stress, anxiety, depression and more.
Workshops and performances are presented using fun and interactive methods that guarantee participants will enjoy building skills and better understand mental health issues.
The Mind Blank Approach to Developing Community Programs
We recognize the importance of cultural sensitivity in mental health education. Our materials and workshops are designed to respect and celebrate the diverse cultures within our communities, including language, customs and traditions.
2. Language Accessibility
Language should never be a barrier to mental health support. We offer programs in conjunction with local partners to ensure the language needs of the audience are addressed and information is delivered in an accessible manner.
3.Community-Led Initiatives
We engage with community leaders, organisations and local service providers to understand the specific needs and challenges of each community. This partnership approach allows us to co-create programs that are culturally relevant and effective.
Trust is the cornerstone of effective mental health support. Through open dialogue and respectful engagement, we aim to build trust within communities, making it easier for individuals to seek help when needed.
Interested in Partnering with Mind Blank?
Are you a community leader, service provider, or member of a community that would benefit from a Mind Blank program? If so, we welcome your partnership. Together, we can make mental health education accessible to all and create supportive communities where mental health and wellbeing thrives.
Click here for more information about Mind Blank Community Programs.