High School Workshop - Peer Support
Mind Blank is known in Australia for our award winning programs. We are now offering schools a peer support workshop series that works with young people to focuses on current mental health concerns that they face. Our workshops include young people through an interactive theatre process to empower them to be proactive about reducing the risk of mental and emotional health.
Mind Blank will work with your school or service group to host a series of 10 weeks worth of workshops. During this time Mind Blank staff will mentor the youth participants to capture their own stories of lived-experience. By the end of the 10 week program our team will skill the students to deliver the live interactive mental health promotion workshop to their own peers.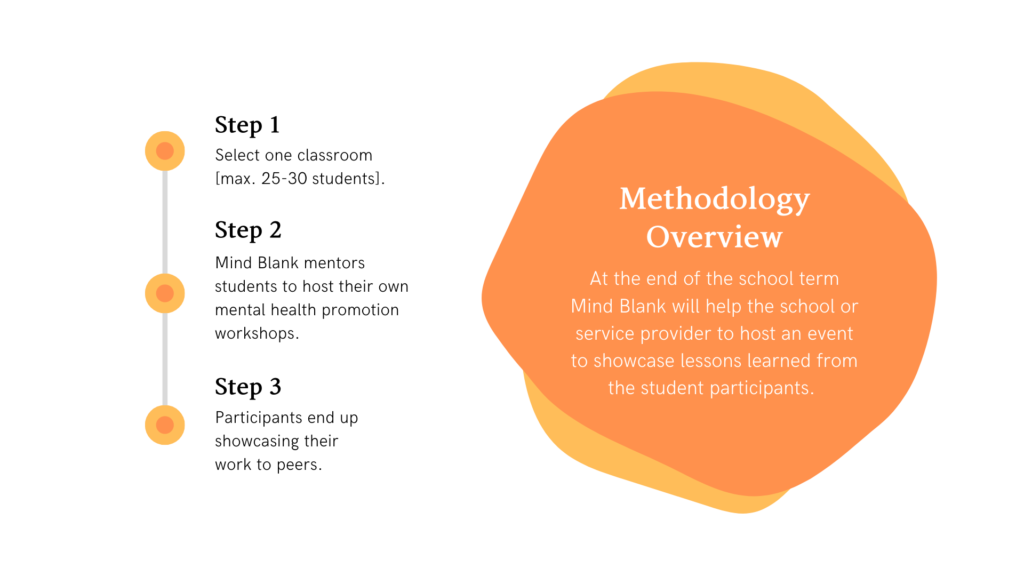 Peer support methods can help expand Mind Blanks program messages to roll out as a whole school approach. This strategy help's to support sustainability of the program and it helps to empower young people to step into a leadership role.
This model is an adaptation from the DRACON Model (=DRAma+Conflict). It will aim to apply suicide prevention techniques at the heart of the practice. Core components of the program will embed lessons from the PDHPE curriculum and normal class work. The DRACON model has been evaluated in Australia and Overseas, in secondary and primary school setting. Longitudinal research has been conducted over a 9 year period confirming the benefits of peer teaching to increase the impact and sustainability of the program.
As part of the 10 week program. Students will learn:
What is mental health?
What is mental illness?
Identifying signs of stress and application of self-care.
What is mental health help seeking?
What is Suicide Prevention?
What are some action steps you can take to help a friend in a time of need?
Please note:
Shorter time periods of the workshop series can be applied.
Regional and remote geographic locations will be able to book in a peer support intensive program variety.
For enquiries or workshop booking